Par divnih ljudi na instagramu me je pitalo da uradim ovaj tag, i mislila sam se – što ne bih? Zvučalo je zabavno, pronašla sam pitanja i eto, tu su i moji odgovori. Već se osećam ovako: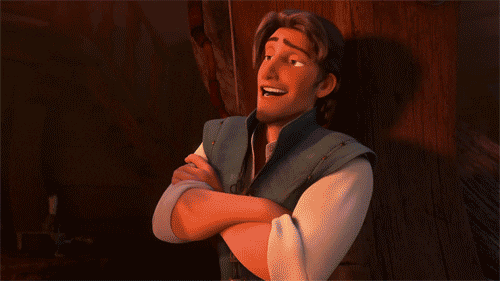 Popularna knjiga ili serijal knjiga koji ti se nije dopao
Ogromna sam obožavateljka Džona Grina i zaista volim neke od njegovih knjiga, ali zaista ne mogu da podnesem "U potrazi za Aljaskom" i "Gradove na papiru". Prva njegova knjiga koju sam počela da čitam jeste Aljaska, koju sam započela s gigantskim očekivanjima, ali moj konačni utisak nije bio ništa posebno. Zatim, nakon što sam pročitala divnoću "Krive su zvezde", sledeće sam uzela Gradove, očekujući da knjiga bude dobra koliko i Zvezde, ali moja nadanja se nisu ostvarila, već su završila jako, jako nisko, te ih verovatno ne bih mogla pronaći ni sa naočarima na glavi, a kamoli bez njih.
Popularna knjiga ili serijal knjiga koji svi ostali mrze, ali ti voliš
Uh, ovo bi mogla biti "Onlajn devojka" Zoi Sag. Pročitala sam mnogo mrskih komentara i mnogo nepohvalnih recenzija za ovu knjigu na Goodreadsu, koji su još brojniji za njen nastavak. Ali slušajte kad vam kažem, uživala sam čitajući obe knjige koje su izuzetno ljupke i lepe. Doduše, mislim da je glavni razlog zašto ljudi toliko govore ružno o tim knjigama jeste to što je Zoi jutjuberka, što je zaista besmislen razlog. Mislim da bi trebalo pustiti ljude koji žele da pišu da to i rade, bez obzira na to ko su i čime se bave. Pisac se može pronaći u svakome.
Trilogija "Izabrana" Ali Kondi takođe dobija mnogo negativnih recenzija, mada je meni to jedna od omiljenih trilogija, toliko melodična i božanstvena, šta god ljudi da kažu.
Ljubavni trougao u kom je glavni lik završio s osobom s kojom ti nisi želeo/la (upozori na spojlere) ILI OTP (Only True Pairing – jedini istinski par) koji ne voliš
Moj jedini OTP koji stravično ne volim i ne mogu da smislim jeste Mer i Mejven iz "Crvene kraljice". Zaista ne razumem ljude koji ih mogu na bilo kakav način povezati. Mislim, da li ste normalni? Mejven je takvo manipulativno čudovište, pa ne mogu… Ukoliko šipujete Mer i Mejvena, molim vas da mi se ne obraćate (šalim se, naravno, ali molim vas da ponovo razmislite o tome).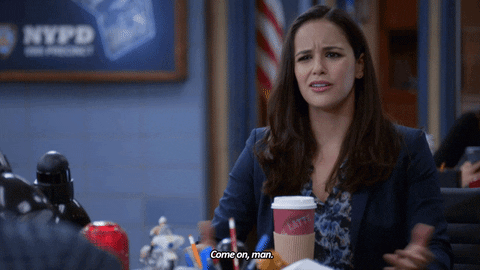 Popularan žanr knjiga koji retko čitaš
Pa, prilično sam širokih shvatanja tako da bih oberučke prihvatila sve što može da se čita, ali ponekad se držim žanrova koji su mi poznati. Ipak, mislim da kriminalističke knjige jednostavno nisu za mene. Pokušala sam da ih čitam ali ipak ne, mislim da ću se ipak držati krimi serija (obožavateljka serija Bones i Castle ovde :D).
Popularan ili omiljeni lik koji ti se nikako ne sviđa
To bi bila Margo iz "Gradova na papiru". Mislim da je ta devojka verovatno jedan od najiritantnijih faktora te knjige – previše sebična i zavisna od pažnje. Jednostavno je ne podnosim nikako.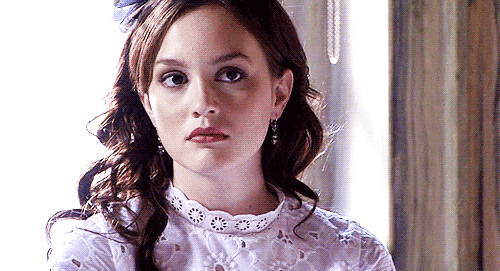 Popularan autor čije knjige jednostavno ne možeš da čitaš
Mislim da će mi odgovor na ovo pitanje uvek biti Danijela Stil. Ona je prosto jedno veliko, masno ne od mene. Kada smo kod toga, iako nikad nisam čitala knjige Nore Roberts, Gijoma Musoa, Silvije Dej , zaista nemam ni nameru da ih čitam u budućnosti. Jednostavno me ne interesuju teme kojima se oni bave u njihovim delima.
Popularna stvar koja se ponavlja u knjigama, a tebi ide na živce (npr. "izgubljena princeza", korumpirani vladar, ljubavni trougao itd.)
Uh, pa ljubavni trouglovi nisu uvek loši, ali zaista ih ne volim kada su nepotrebni. Ali meni je najgori scenario kada štreberko odjednom upozna jako kul, jako poznatu devojku (koja bi trebalo po mogućnosti da bude enigmatična, a bilo bi poželjno i sklona suicidnim mislima) ILI je taj isti štreber zaljubljen u nju od detinjstva, ali ga ona nikada nije primećivala i sada ga od jednom primećuje bla, bla, bla… Kao što možete primetiti, ovo je Aljaska/Gradovi scenario, koji je verovatno krivac što mi te knjige uopšte nisu legle.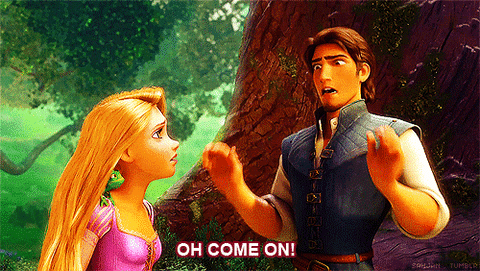 Popularan serijal knjiga za koji nemaš nikakvo interesovanje da ga pročitaš
Odavno sam zaista pokušala da pročitam prvu knjigu iz ovog serijala, ali odustala sam nakon pedesetak strana jer knjiga prosto nije mogla da me zainteresuje, ama baš nikako. Taj serijal bio bi "Pad" Loren Kejt. Pretpostavljam da pali anđeli nisu moj fazon. Ili možda jesu, ali nisam još pronašla odgovarajuću knjigu o njima?
Izreka kaže: "Knjiga je uvek bolja od filma", ali koja filmska ili serijska adaptacija ti je bolja od knjige?
Za film bih morala da izaberem "Gradove na papiru". Kao što se može videti iz mojih prethodnih odgovora, knjiga mi se poprilčno nije dopala, ali zato mi je film bio mnogo, mnogo zanimljiviji i poprilično sam se zabavila gledajući ga. Verovali ili ne, ali dvaput sam ga pogledala u bioskopu. Što se serija tiče, mislim da će mi tu uvek prvi odgovor biti "Vampirski dnevnici". Nije da mi se knjige nisu dopale, jer zaista jesu. Serija mi je ipak jednostavno bolja. Sve više mi se sviđa i serija "Senolovci", bazirana na serijalu knjiga "Instrumenti smrti". Svaka nova epizoda izgleda sve bolje od prethodne i mislim da će se to pretvoriti u fenomenalnu seriju. Samo se nadam da će se što više držati podataka i događaja iz knjiga.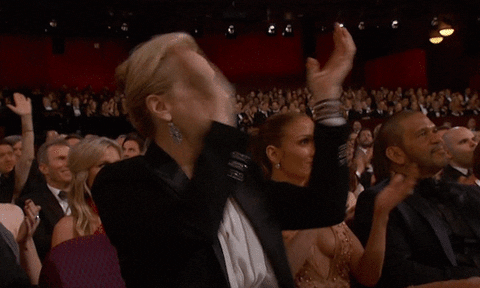 To bi bilo sve za ovaj tag. Nadam se da ste uživali čitajući ovo onoliko koliko sam se i ja zabavila pišući. Ako se u nekom pogledu ne slažete sa mnom, ili se ipak slažete, slobodno se raspišite o tome u komentarima.
Do sledećeg puta,
Jana vam šalje pozdrave ♥